Company profile
MarineCircle is a professional internet platform established and built by senior shipping market participators and IT technical experts. Since its establishment in 2008, it has been always on the way to explore IT solutions in shipping.
MarineCircle's product, PortDistance (www.portdistance.com), has been continuously developing and refining over the past nine years and already has nearly 50,000 registered users worldwide. It has become one of the few cross-platform applications in the world that can provide complete voyage distance calculation and accurate voyage estimation services.
Through a series of technological innovations, combined with shipping big data technology, another product CharterBox was built to assist the efficient management of chartering and post fixture section in cargo vessel operation.
Hyqfocus (www.hyqfocus.com) provides shipping market participators with multi-dimensional professional information in all fields of shipping . It not only quickly becomes a new shipping medium with considerable influence in the industry, but also gradually to be built as a powerful shipping knowledge platform.
We have also hosted or organized seminars and promotion meetings related to ship management and ship operation many times. Whilst, we have also been a media partner for domestic and or foreign large-scale maritime exhibitions and shipping summits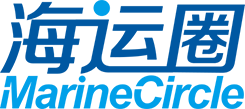 MarineCircle Info&Tech Co. Ltd

Address:Room 405, 4 Building, No. 200 East Guoding Road
Shanghai, China
Phone:86-21-5521-3305
E-mail:support@marinecircle.com
market@marinecircle.com
shipping@marinecircle.com(only receive shipping enquiries)
Skype:marinecircle